PlabiPD
Welcome to PlabiPD
PlabiPD is a resource which aims to integrate the growing mass of biological data with a particular focus on genomic data.
We collate, summarise and present the data in a context to help researchers tackel their individual questions.
To return to the live PlabiPD site, click here
Recently published plant genome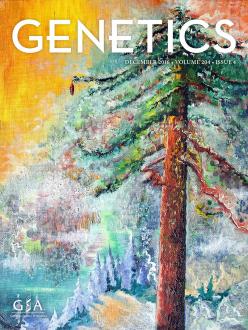 Sequence of the Sugar Pine Megagenome
Until very recently, complete characterization of the megagenomes of conifers has remained elusive. The diploid genome of sugar pine (Pinus lambertiana Dougl.) has a highly repetitive, 31 billion bp genome. It is the largest genome sequenced and assembled to date, and the first from the subgenus Strobus, or white pines, a group that is notable for having the largest genomes among the pines.
Kristian A. Stevens, Jill L. Wegrzyn, Aleksey Zimin, Daniela Puiu, Marc Crepeau,Charis Cardeno, Robin Paul, Daniel Gonzalez-Ibeas, Maxim Koriabine, Ann E. Holtz-Morris, Pedro J. Martínez-García, Uzay U. Sezen, Guillaume Marçais,Kathy Jermstad, Patrick E. McGuire, Carol A. Loopstra, John M. Davis, Andrew Eckert, Pieter de Jong, James A. Yorke, Steven L. Salzberg, David B. Neale,Charles H. Langley
GENETICS December 1, 2016 vol. 204 no. 4 1613-1626; DOI:10.1534/genetics.116.193227