NGS Workshop 2016: The path from raw sequences to biological conclusions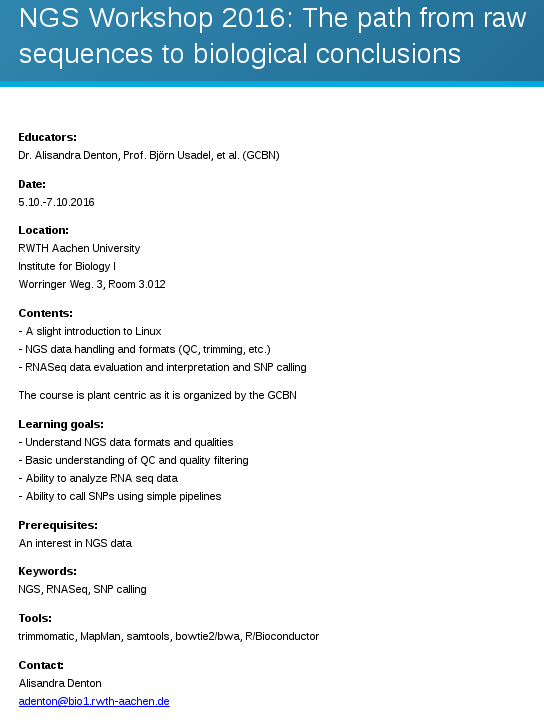 This workshop provided the users with an introduction to Linux, R and a selction of tools used for Next Generation Sequencing data processing and analysis.
Tools introduced include:-
Trimmomatic
Mapman
Samtools
Bowtie/BWA
R/Bioconductor
Available to download
---
Genotyping By Sequencing (GBS) workshop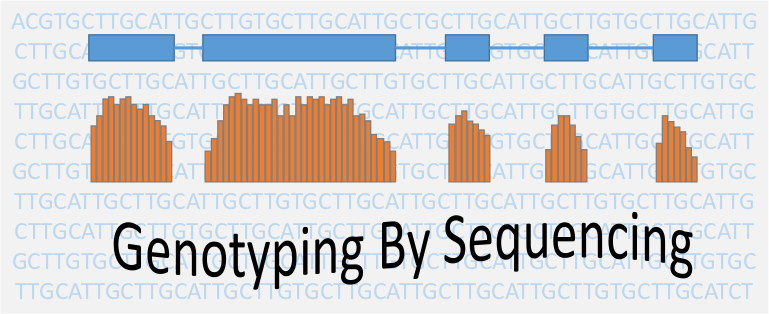 This course introduced the users to the main principles of GBS, while providing them with hands on computer experience with real data.
A selection of bioinformatic tools were covered which include
Available to Download
---
RNA-Seq Worshop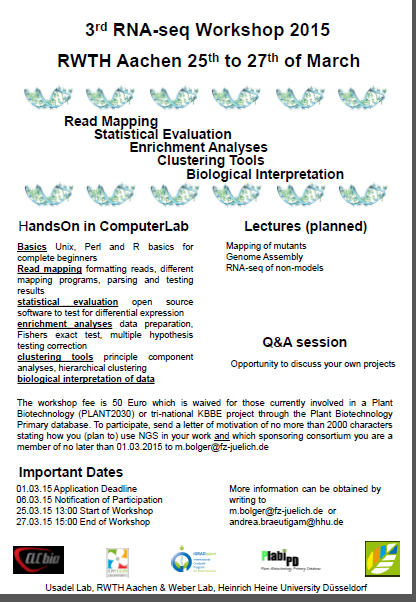 Our key goal with this workshop was to introduce the scientists with varying degrees of experience to some core Bioinformaic techniques which will enable them to work with next generation sequencing data. The course involved hands-on use of a selection of bioinformatic tools.
Available to Download