Select one or more Mercator4 'User jobs' and/or 'Reference species annotations' below to view the bin count results on the tree viewer.
Mercator4 #
Mercator is an automated high performance plant functional annotation and classification tool. It can be used to annotate plant fasta files and for downstream analysis in the MapMan application.
Mapping files generated by Mercator4 can be used in the MapMan application, but the Pathway diagrams must start with X4 and correspond to the version of Mercator.
Users may still use old pathways (name does not start with X4), but these can only be used with mapping files generated from the older version of Mercator. 
If you have any further questions, you may contact b.usadel[at]fz-juelich.de
See navigation tab about Mercator for details about Mercator4 online plant protein annotation tool
If you find Mercator4 useful please cite:
Schwacke R, Ponce-Soto GY, Krause K, Bolger AM, Arsova B, Hallab A, Gruden K, Stitt M, Bolger ME, Usadel B
MapMan4: a refined protein classification and annotation framework applicable to multi-omics data analysis.
Mol Plant. 2019 Jun 3;12(6): 879-892
If you use the older version of mercator, please cite:-
Lohse M, Nagel A, Herter T, May P, Schroda M, Zrenner R, Tohge T, Fernie AR, Stitt M, Usadel B. 
Mercator: a fast and simple web server for genome scale functional annotation of plant sequence data.
Plant, Cell and Environment. Vol. 37, no. 5. 2014.
Please evaluate this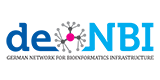 service! Let us know what you need and how we can improve; and give your feedback